During the 14th Century, the site on which the property is located played host to Cardinal Amédée de Saluces' private livery. Cardinal de Saluces was a key member of the Papal entourage, an ambassador to many of the kingdoms of Europe, and his whole household – private and professional – lived and worked in the buildings surrounding the property.
At the time, the property extended as far as the Place des Carmes.
Nowadays, the blocked-up windows of the cardinal's palace can be glimpsed above the kitchens. The palace itself was demolished during the 16th Century, and the wall surrounding the current property was constructed using stone from the palace.
The north wing of the current house, home to the kitchens, was built in the 18th Century.
During the 19th Century, the property was purchased by an insurance company based in Marseille, and the current main building was added on to the original 18th Century wing in order to provide staff accommodation.
In 1919, the house fell into the hands of an industrial magnate, involved in the production of heating bricks in the surrounding Vaucluse region. He never lived in the building, but rented it out to a variety of local dignitaries.
For 35 years from the start of the 1980s, the building played host to the CELA, the Avignon centre for language studies, and welcomed a number of famous artists and politicians during the annual festival (including Jeanne Moreau, Michael Lonsdale and others).
The national France Culture radio station also set up home in the gardens of the property in July, running outside broadcasts. The association which rented the property transformed all of the rooms into teaching spaces, and let it decline until the owner suddenly decided to sell.
And that's where Amaury de Villoutreys & Gilles Jauffret  come in…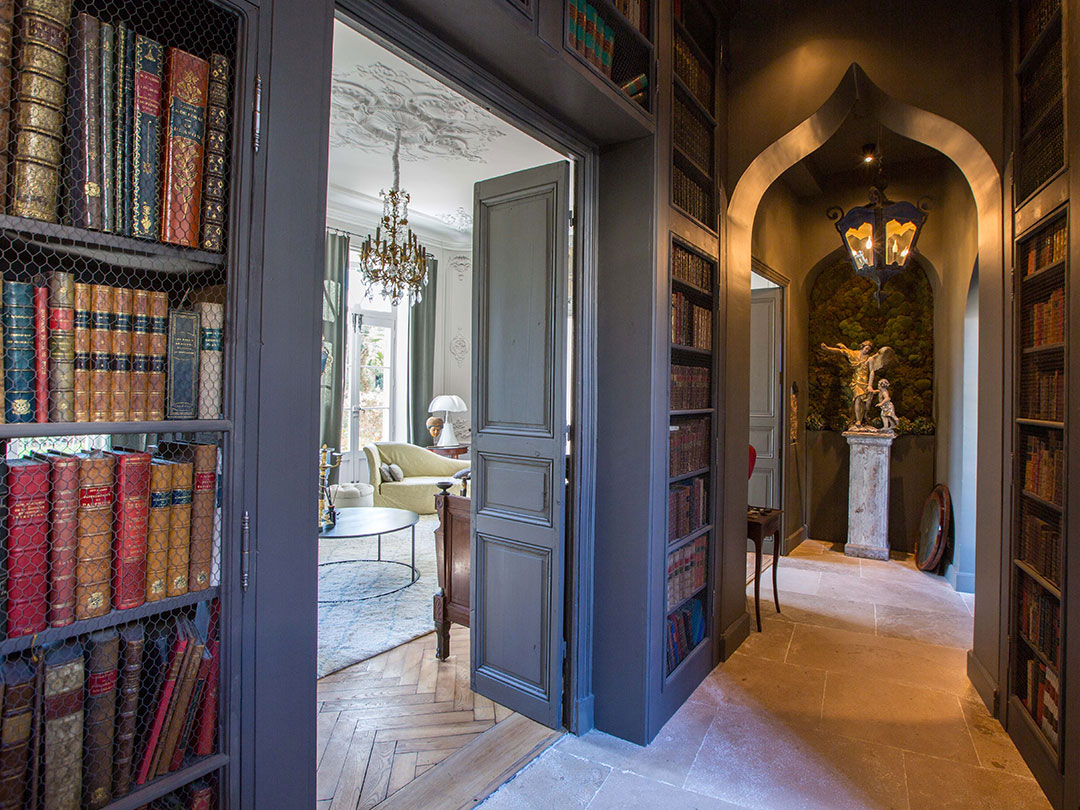 A building, a place, is nothing without people to bring it to life. La Divine Comédie is run by a three-man team of inveterate travelers, who, for various reasons, chose to put down roots in Avignon, a city which historical and cultural riches correspond to their yearnings.
Avignon is also a tourist hub: a mere 2h40 from Paris by train, it forms the gateway to Provence, with its ideal climate, relaxed lifestyle, and natural and cultural gems to discover. Our trio bought the property in a state of near-abandon in 2010, spending almost 7 years restoring the building and gardens.